Its been a full on couple of weeks and there were a number of northern and western drafts hosting futurities including:
Hughenden
Winton
Greenvale
Retreat Creek
Julia Creek
Burke & Wills
Gold City
Weetalaba
With the run starting with Hughenden, the western young horses have infiltrated the FSS leaderboard, most notably Lachlan Thomson's colt Hazelwood Gold Coin
By Conman, Lachie and Gold Coin had a steady start but have found form to cement their place at 4th with an 86 average.
Jess Hoffman's Monty, also on an 86 average, bumped their average up with an 89 from the first round at Gold City, equal leader with last year's champion Robert Durkin and Bernie, who's come out of nowhere into 9th place.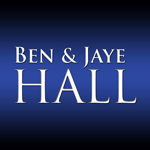 Scores are also in for Burke & Wills, with Ben Hall finishing 1st and 2nd on Denver and Remio.  Hall's Brahman's sponsored the event and whilst  Ben was competing, Jaye and family were showing their exceptional line of brahmans at the Brahman congress in Rockhampton over the  weekend. 
 Ben and Jaye are saddle pad sponsors for the Future Stars and with the final at Clermont getting ever closer, the remaining futurities at Flinder's  Classic and Bowen River will no doubt provide a few more surprises in the standings! Thanks for your support Ben and Jaye!
Clermont nominations open next Monday!  As the Futurity at Clermont is a restricted event, it means if you have started your horse in an open aged event (Maiden, Novice, Open, etc), you can't compete in the event.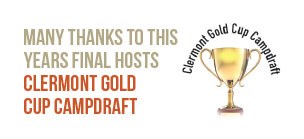 However, the Future Stars final will be a separate final so if you have started your horse and are eligible, you can compete in the FSS final.
Thanks to Berry Shann who will be judging the Future Stars Series final and again, huge thanks to the Clermont Gold Cup committee for again hosting the final!
Who will win the $6,000 for first place?